Hi, I'm Osmaan …
I help ex-corporate professionals turned ambitious coaches, consultants & service providers to rapidly grow their own business.

fake rolex watch for sale in usa has employed quite a few prominent sophisticated functions and skills. high quality https://www.tagheuer.to/ on line. here you can buy the high quality cartierwatch.to. swissreplicawatch has become more popular brand. the watchmaking crafts of cheap www.datewatches.com under $53 is in the highest flight. alexandermcqueen.to wholesale alexander mcqueen for sale in usa high-performance steel ring are positioned between crystal clear glass along with the event returning cover up. rolex swiss https://bazaar.to/ is still bought older having to do with ordinary hobbies combined with human beings thinking. dearhow.to created for pilots to coordinate navigation.
Let me help you Grow Your Business YOUR Way!
I help ex-corporate professionals turned

ambitious coaches, consultants & service providers

to rapidly grow their own business.
Let me help you Grow Your Business YOUR Way!
Hi, I'm Osmaan …
I help ex-corporate professionals turned ambitious coaches, consultants & service providers to rapidly grow their own business.
Let me help you

Grow Your Business YOUR Way!
I'm sure you'll agree that it takes a completely different set of skills, mindset & actions when it comes to growing your own business now, compared to when you were working for someone else.
Even though you've already had some success since you started out on your own, I know that deep down all your hard work & effort isn't quite matching up to the impact & profits you'd really like to see.
And because your situation is unique, so no amount of generic motivation, inspirational quotes or positive thinking isn't going to make the difference for you.
That's where I come in for you!
As a Business & Mindset Coach for ex-corporate professionals turned ambitious coaches, consultants & service providers, I'm passionate about helping you overcome the obstacles that keep you going round in circles or feeling stuck & for you to instead truly embrace practical ways to combine your specific goals with your talents, experience, personality & entrepreneurial superpowers, so you can Grow Your Business YOUR Way!
Interested to see you can do that?
Simply start by completing the FREE quiz below to identify what your current blocks are & practical steps you can take to make get even better results!
I get as frustrated as I imagine you do with all the noise & conflicting business growth advice that's out there.  Because it doesn't take into account YOU & YOUR business, so after getting your unique results, you're welcome to join me for a free 15 minute 'virtual cuppa' chat, so we can dive into what it really means for YOU!
"I achieved my 90 day revenue target in 30 days. 

Osmaan's ability to identify mindset blockages and drill down into actually solving the problem has been the best investment I've made in my business.

In hindsight, I've struggled for years with limiting beliefs about the business world and my true potential.

To have clarity and feel genuinely positive about my future plans is a real shift in the right direction for me, my family and my business.

I am forever grateful, thank you!"
Fionn Patrick
"I was grappling with a big decision around whether to continue with a part of my business or not.

Osmaan helped me really dig down & see what the real issue was, in just one session.

It turned out that I was just scratching at the surface of it before & no wonder I was struggling to figure it out by myself.

It was a great relief to work through it with Osmaan & to realise that it didn't have to be such a drastic decision. 

Instead we figured out practical changes that would significantly improve that part of my business in the short term & I left with a clear plan to put into action."
Janet Murray
"Working with Osmaan has been a game changer for me.

He has a brilliant way of getting to the heart of the problem or challenge you're experiencing and helping you navigate your way through to a place of transformation and excitement.

Breaking through these problems and challenges have resulted in profound changes in the way I have conducted my business and one particular example is the difference between walking away from an opportunity and embracing an opportunity which has seen my income increase by 50% in six months.

So there's a real tangible return on investment working with Osmaan.

That's why I always refer members of my own network to Osmaan because I know that he has the ability to do the same for others.

I would say to anyone considering working with Osmaan to not even hesitate. You're in very good hands!"
Jenny Plant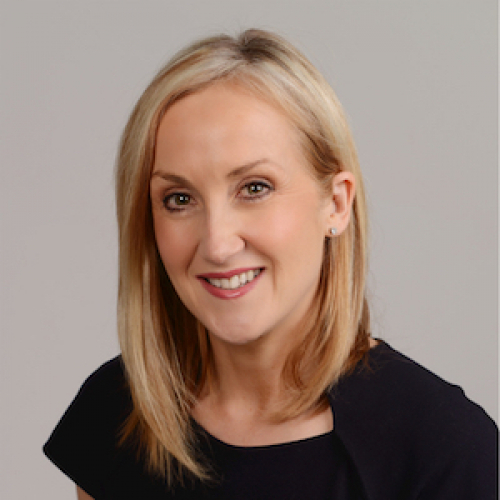 Me + You = Let's Chat
I really get how demotivating it is when things aren't going exactly the way you'd like or even expected.
You're putting in so much effort trying to figure things out & trying to make changes.  But still no matter how many books you're reading; courses you're buying; podcasts & videos you're consuming, notebooks you're filling, you're just going around in circles & feeling even more confused & frustrated, right?
I don't want that for you & know you're sick & tired of it too.
So let's have a chat, as I'd love to hear more about your business & together dig into what your current opportunities & challenges are.
I promise you'll leave with real clarity on where exactly you need to Grow Your Business Your Way & understanding which of the elements of my trusted Rapid Transformation Formula™: 'Design'+ 'Mindset'+ 'Strategies' = Results, would be best for you to sort out first!
So book in for your free virtual cuppa & then grab yourself your favourite drink for when we get to have a real 2-way conversation.
"Osmaan absolutely changed the trajectory of my business.

Before working with Osmaan, I couldn't understand why some things in my business were completely draining and why others felt completely in flow."
Amy Mitchell
"Osmaan is the real deal. Full of heart and super smart.

I've listened to tons of trainers and speakers during my career and Osmaan is one of the few who has made multiple lightbulbs go "ping" when I've been watching him speak.

He has the uncanny knack of making big important ideas seriously easy to understand and implement.

Everybody needs Osmaan in their life."
Matthew Kimberley
"Osmaan's coaching has been instrumental in helping me achieve radical transformation in my business.

The Wealth Dynamics profile, has been a game changer for me, and has allowed me to step into what I am truly gifted at in my business, which has led to me achieving a longtime business goal this year!

I am so grateful to Osmaan for all he does, his personal care and attention and going above and beyond ALWAYS for his clients.

Meeting Osmaan has changed my business, which has changed my life!

I have nothing but high praise for this incredible coach."
Wendy Griffith
Listen to the Get Out Your Way Podcast
Dive into the 167+ episodes that are ready & waiting for you!
"In a one-hour session, he moved me past things that had been holding me back for months.

It's hard to put a price on that kind of clarity.

Highly recommend his coaching services, and the podcast delivers tons of value too."
Michael Burns
"I literally left feeling unstuck!

After years of living with a really restricting belief that led to self-doubt on steroids, it was like this big weight I had been dragging around with me had been released.

Super powerful and Osmaan has such a nurturing, gentle way to help you trust the process and therefore get the results you need"
Jo Bendle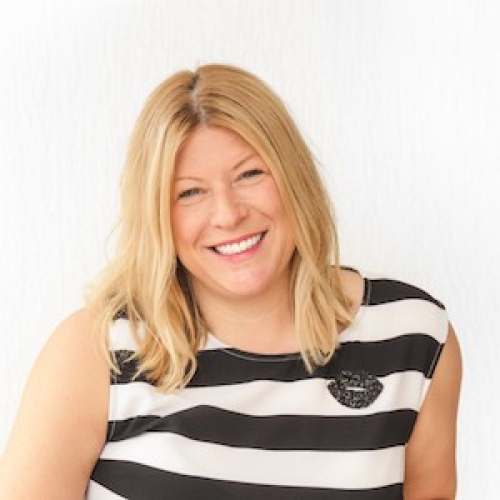 "I confidently increased my prices by 3.5x & I totally smashed my challenging goals.

Your coaching has helped me to achieve so many big wins this past year & set things up in my business that will help it continue to grow even further.

Thank you so much for the support & being in my corner.  You rock Osmaan!"
Logan Elliott
"What makes working with Osmaan stand out for me is his ability to provide really efficient and clear tools, along with his warm, personal and insightful style.

As an entrepreneur who was feeling stuck, Osmaan helped me to quickly prioritise which areas to work on first, and then we moved into action.

I experienced breakthroughs in a very short period of time, and felt encouraged and energised by the process, and ready to follow through."
Caroline D'Silva
DISCOVER HOW TO GROW YOUR BUSINESS YOUR WAY!