Let's start by having a 'Virtual Cuppa' Chat
I really get how frustrating it is when things aren't going exactly the way you'd like or even expected.
You're putting in so much effort trying to figure things out & trying to make changes.  But still no matter how many books you're reading; courses you're buying; podcasts & videos you're consuming, notebooks you're filling, you're just going around in circles & feeling even more confused & frustrated, right?
I don't want that for you & know you're sick & tired of it too.
So let's have a chat, as I'd love to hear more about your business & together dig into what your current opportunities & challenges are.
I promise you'll leave with real clarity on where exactly you need to Get Out Your Way & understanding which of the elements of my trusted Rapid Transformation Formula™: 'Design'+ 'Mindset'+ 'Strategies' = Results, would be best for you to sort out first!
So book in for your free virtual cuppa & then grab yourself your favourite drink for when we get to have a real 2-way conversation.
Everything that I do here at Rapid Transformation is to help you embrace entrepreneurship from the inside-out, so you can rapidly grow your business.
Let's explore the different ways that we can work together & make that happen.
Get Out Your Way Accelerator (6 Weeks)
Get your foundations rock solid so you can experience rapid growth!
The Get Out Your Way Accelerator™ gives you the opportunity to really help you grow your business in the best ways for YOU!
Through the combination of an online training programme & group coaching calls, I'll be in your corner to help you to really Get Out Your Way.
"I realised that there were important values that I hadn't acknowledged yet – which informed very different choices and decisions going forward.

It helped me to 'clear the deck' and to re-focus with clarity and purpose.

It also took away a lot of the noise and distraction.

It allowed me to create a blueprint for my business that works for ME.

And in doing so, to feel more grounded, confident and bold in the business I am creating.

The entire experience has detoxed and re-set my business and helped me establish myself as the CEO of my business.

It has been incredibly empowering.

You need to do this Accelerator because it will bring flow to your business."
Isabelle Griffith
One-to-One Coaching
Me + You = A personalised coaching & business growth experience.
Whether you're wanting to get 'Unstuck' rapidly on a specific challenge or opportunity; need help to 'Close the Gap' from where you are to get that momentum going or are ready to really step things up & 'Master Your Corner' …. then let me help you get out your way!
Through face-to-face coaching session in Glasgow, Scotland or via video/telephone online sessions, you'll have me focusing on YOU & YOUR business.
"Working with Osmaan has been a game changer for me.

He has a brilliant way of getting to the heart of the problem or challenge you're experiencing and helping you navigate your way through to a place of transformation and excitement.

Breaking through these problems and challenges have resulted in profound changes in the way I have conducted my business and one particular example is the difference between walking away from an opportunity and embracing an opportunity which has seen my income increase by 50% in six months.

So there's a real tangible return on investment working with Osmaan.

That's why I always refer members of my own network to Osmaan because I know that he has the ability to do the same for others.

I would say to anyone considering working with Osmaan to not even hesitate. You're in very good hands!"
Jenny Plant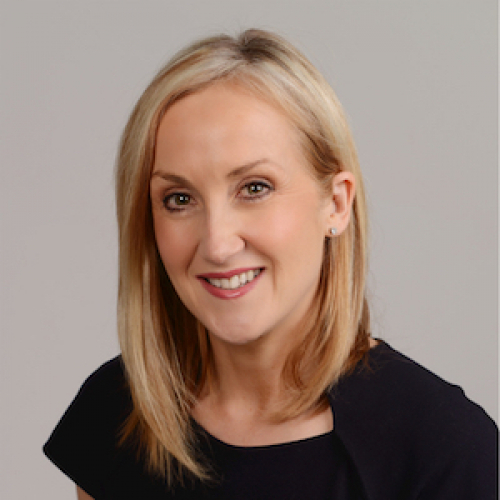 90 Day Mastermind Group
Get real tangible results in 90 days with a group of like-minded business owners.
Masterminds are a powerful way to get out your way & grow your business, whilst having the accountability, sharing & support from others too.
If you'd like to be part of a Mastermind with a difference – then see how this can work for you.
"I decided to book myself onto the 90 day mastermind as I had some really clear objectives for my business at the start of the year and knew that I would need some accountability and support to achieve them.

I was so impressed with the results that I booked onto the next 90 days to keep up the momentum!

The power of a great group of business owners who you feel support you through the tough times and cheer you on through the good is priceless.

I would highly recommend."
Karen Hardie
Wealth Dynamics – The Entrepreneurial Profile
Every single small business owner needs to know their entrepreneurial superpower … seriously!
If you're finding that despite working hard & doing lots of stuff, things aren't feeling like they're flowing for you or in your business.  The chances are you're not using your talents, skills or entrepreneurial superpower.
The Wealth Dynamics profile helps you discover which of the 8 types of entrepreneurs you're most aligned with, so you can follow the best strategies that will work for YOU!
"I had some coaching with Osmaan around my Wealth Dynamics Profile and WOW – I wish I'd have known what I know now about 30 years ago!

It helped me understand what being in flow means for me!
If I had realised this before, my career would have definitely taken a different path and I would never have had the moments of 'why am I stuck or not enjoying this'.

It has been great for my business and also shown me where my gaps are and how to fill those gaps with the people that I can work with in order to make that happen.  I thoroughly recommend it!"
Sam Dounis
Speaker Sessions & Workshops
Let me help your teams & others grow too!
I regularly speak & deliver workshops to groups & teams, so they can make sure they've got their DESIGN + MINDSET + STRATEGIES working solidly!
So whether you're looking for a dose of inspiration combined with practical actions for your upcoming workshop; conference; team day or online masterclass, then together we can make that happen.
"We started this year with an afternoon team workshop with Osmaan.  I knew the "time out" would be beneficial however I can honestly say it was so much more useful that I had hoped for.

We really focussed on how best to work to our strengths as a team and how we could add value to our business proposition.  Sometimes when you are running a small business is can be challenging to look objectively at both the opportunities and the areas that need improvement.

Our time will Osmaan has given me a new perspective and helped me realise that we are a solid team very capable of delivering an awesome service and experience to our clients!

The guys have already remarked on what an excellent exercise it was and we are looking forward to our next session."
Ian Barclay
Want help figuring out the best next steps for you?
Know you want help but not sure what's the best option?
Let's jump online for a quick 'virtual cuppa' or telephone call, so I can hear more about your business, plus what's happening or not happening for you right now.
During this time, we can together chat about the best next steps forward for you to rapidly grow your business.