I know that I could talk and talk and talk for hours about all things to do with practical business growth;  mindsets; coaching; your Entrepreneurial Superpower (Wealth Dynamics) or Neuro Linguistic Programming (NLP).
Instead I thought you 'd want to hear or read more about the experiences & results from those who've been there & done it!
"Osmaan absolutely changed the trajectory of my business.

Before working with Osmaan, I couldn't understand why some things in my business were completely draining and why others felt completely in flow."
Amy Mitchell
"I was grappling with a big decision around whether to continue with a part of my business or not.

Osmaan helped me really dig down & see what the real issue was, in just one session.

It turned out that I was just scratching at the surface of it before & no wonder I was struggling to figure it out by myself.

It was a great relief to work through it with Osmaan & to realise that it didn't have to be such a drastic decision. 

Instead we figured out practical changes that would significantly improve that part of my business in the short term & I left with a clear plan to put into action."
Janet Murray
"I achieved my 90 day revenue target in 30 days. Thanks!

Osmaan's ability to identify mindset blockages and drill down into actually solving the problem has been the best investment I've made in my business.

In hindsight, I've struggled for years with limiting beliefs about the business world and my true potential.

To have clarity and feel genuinely positive about my future plans is a real shift in the right direction for me, my family and my business.

I am forever grateful, thank you!"
Fionn Patrick
"I've gotten over my life-long fear of public speaking, changed some behaviours that have been holding me back in both my personal and business life and he's also helped me identify the reasons I am even in business for myself!

I'm looking at my businesses in a whole new light and I feel excited to be implementing the strategies and techniques that Osmaan has helped me develop.

Forever grateful to a fantastic coach and friend."
Barry Nelson
"We all know our business, is a 'between the ears' one … Osmaan helps us eradicate any mind junk holding us back and helps with practical tips to get on with the task at hand.

I always leave his sessions feeling empowered and ready to create HUGE results in my business! Thank you Osmaan."
Lesley Collins
"I confidently increased my prices by 3.5x & I totally smashed my challenging goals.

Your coaching has helped me to achieve so many big wins this past year & set things up in my business that will help it continue to grow even further.

Thank you so much for the support & being in my corner.  You rock Osmaan!"
Logan Elliott
DISCOVER WHAT YOUR BUSINESS & MINDSET BLOCKS ARE:
"Finding out my true skills and real direction in life has transformed my thinking about who I am and what I should be doing to achieve my goals.

Working with Osmaan has helped me identify and achieve that change and with it my approach to opportunities.  

I would happily recommend Osmaan to everyone I meet."
Gordon Bain
"Step by step, technique by technique, session by session, you helped me figure out what I DO want. 

And as the picture of what I want to be, do and have in my life got clearer, you provide the resources and support to help me achieve more than I ever really believed I was capable of. 

My life is almost unrecognisable today, in an amazing way, and I am very grateful for all your help and guidance along the way."
Molly Cameron
"I asked Osmaan for help to improve my focus on the important aspects of my network marketing business, which would result in me being more productive to help my team as much as possible.

I indeed made my promotion on time and soon will make another.

Without his help I would be stuck in the rut I was in and so I will continue to work with Osmaan on an ongoing basis.

I would recommend him to anyone."
Garry Thomson
"I just wanted to say I love our coaching calls.  The value you give and the breadth of your expertise is superb and I know enabling me, who knew nothing about business 3 years ago, to rapidly grew as an entrepreneur.

I leave the call with clarity about where I'm going, answers to all my questions and new ideas and a clear list of actions.

Thank you so much for being you."
Sally Jackson
"I was stuck in my business and not moving forward.  I felt trapped and hopeless!

Since we worked together, I'm crystal clear what to focus on in my business. In doing that I've already bagged some work!

I also loved that you were very practical and could advise me from a sensible business point of view. I'd got so wrapped up in making sure my work felt good and was my passion, that I'd lost the plot of actually making money!

You cut through the crap and see the gems.  I felt in very safe hands & that you had my very best interest at heart.

You were calm, caring and supportive, while also being straight talking and didn't get sucked into or thrown off by my stubbornness, resistances, excuses and BS stories.

Thank you sooooo much. I feel confident moving forward now and know that their and ways I can make money, enjoy it and not get bored.

I'm really excited about what's ahead."
Maria Watson
"I had some coaching with Osmaan around my Wealth Dynamics Profile and WOW – I wish I'd have known what I know now about 30 years ago!

It helped me understand what being in flow means for me!
If I had realised this before, my career would have definitely taken a different path and I would never have had the moments of 'why am I stuck or not enjoying this'.

It has been great for my business and also shown me where my gaps are and how to fill those gaps with the people that I can work with in order to make that happen.  I thoroughly recommend it!"
Sam Dounis
DISCOVER WHAT YOUR GROWTH BLOCKS ARE:
"In a 30 minute session with Osmaan, I was able to identify and clear limiting beliefs dating back 29 years!

I'm now looking forward to my upcoming interview which I had been dreading. And the best part is, I had all the answers inside me, so the process (and the answers) felt completely natural.

I feel like several layers of stress have been lifted away. Thank you Osmaan!"
Susie Jones
"Now I know why you call this an Unstuck Session!  I literally left feeling unstuck!

After years of living with a really restricting belief that led to self-doubt on steroids, it was like this big weight I had been dragging around with me had been released.

Super powerful and Osmaan has such a nurturing, gentle way to help you trust the process and therefore get the results you need"
Jo Bendle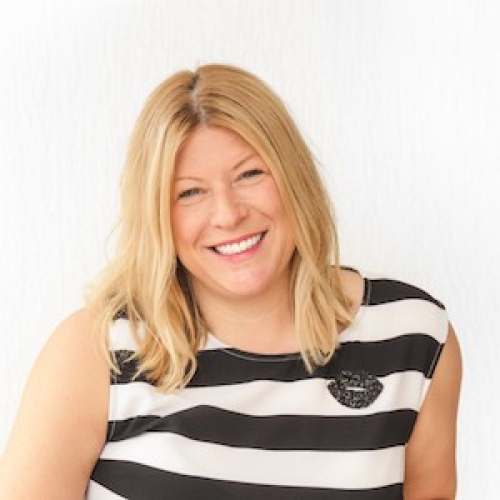 "The last few years, with growth in the business, I have had to wear many more hats than I am suitably qualified for.

This is why I decided to take the Wealth Dynamics assessment with Osmaan and look at where my energy better lies for more flow in our business.

Osmaan's session was very enlightening, not only does he give a clear explanation of one's characteristics when in flow, but he was able to investigate where I am at with everything right now and help guide me out of a tight space."
Sunita Passi
"I was looking to have someone keep me accountable and keep me focussed on the things that would make a real difference in my business.  

I particularly liked working with Osmaan as he has a wide range of skills and experience to draw on and responds in a really helpful way to a wide range of situations.  

Working with Osmaan is a delight and I look forward to continuing working with him in the future."
Zena Bruges
"I was stuck with a small scale business not earning enough for me to live on.  

It is now working. I'm feeling far more capable. I have a plan and am building my business steadily.  Pricing is better, marketing is better and my audience is growing.

 Osmaan really listens and I feel like I matter.   He really cares about his clients and will do what it takes to help them."
Janet Renouf-Miller
"I've worked with Osmaan for a number of years now, and have always gained so much from his 1-2-1 coaching.

I decided to book myself onto the 90 day mastermind as I had some really clear objectives for my business at the start of the year and knew that I would need some accountability and support to achieve them.

I was so impressed with the results that I booked onto the next 90 days to keep up the momentum!

The power of a great group of business owners who you feel support you through the tough times and cheer you on through the good is priceless.

I would highly recommend.
Karen Hardie
DISCOVER HOW TO GET OUT YOUR WAY & OVERCOME YOUR BLOCKS :
"The Rapid Transformation 90 day Mastermind has opened another level of accountability/business support and encouragement that I was badly in search of.

With a very disjointed idea of what I thought I wanted to focus on initially it has provided me with clarity, direction, focus and above all support to my business.

With the advice and guidance from Osmaan in addition to the wider team the future is now much clearer.

I look forward to my next Mastermind and in growing the relationships already formed as a result.  Many thanks."
Bruce Bowyer
"Osmaan's coaching has been instrumental in helping me achieve radical transformation in my business.

The Wealth Dynamics profile, has been a game changer for me, and has allowed me to step into what I am truly gifted at in my business, which has led to me achieving a longtime business goal this year!

I am so grateful to Osmaan for all he does, his personal care and attention and going above and beyond ALWAYS for his clients.

Meeting Osmaan has changed my business, which has changed my life!

I have nothing but high praise for this incredible coach."
Wendy Griffith
"A failed business, job redundancy, and a whole lot of baggage leading to health problems. 

My approach was open yet slightly sceptical. What I found still amazes and excites me.

Not conventional therapy, not just a listening ear and half-hearted advice, nor some half learned technique but an amazingly effective and simple to use tool kit that can be applied both professionally and in personal life. 

Osmaan is professional in his approach and is highly capable and experienced to coach. Has truly helped me at a crossroads in my life when I could find no useful solutions to the problems I faced.

I am truly excited to continue this journey of learning and self discovery."
Simah Khalid
"Just one Unstuck chat with Osmaan, to get more from my Wealth Dynamics profile, and already his ideas were prompting big 'Ah-ha' moments, as the pieces began to fall into place.

Enlightening and effective, it was impossible not to take immediate action! Thank you Osmaan."
Diane Leigh
"What makes working with Osmaan stand out for me is his ability to provide really efficient and clear tools, along with his warm, personal and insightful style.

As an entrepreneur who was feeling stuck, Osmaan helped me to quickly prioritise which areas to work on first, and then we moved into action.

I experienced breakthroughs in a very short period of time, and felt encouraged and energised by the process, and ready to follow through.

Osmaan's approach before and after the process are also thoughtful and personal."
Caroline D'Silva
"We started this year with an afternoon team workshop with Osmaan.  I knew the "time out" would be beneficial however I can honestly say it was so much more useful that I had hoped for.

We really focussed on how best to work to our strengths as a team and how we could add value to our business proposition.  Sometimes when you are running a small business is can be challenging to look objectively at both the opportunities and the areas that need improvement.

Our time will Osmaan has given me a new perspective and helped me realise that we are a solid team very capable of delivering an awesome service and experience to our clients!

The guys have already remarked on what an excellent exercise it was and we are looking forward to our next session."
Ian Barclay
DISCOVER HOW TO GET OUT YOUR WAY & GROW YOUR BUSINESS